Boiler Accessories
Plate Heat Exchanger
Plate material:SS304, SS316, 904L, 254SM0, C276, Titanium, Nickel, lncoloy 825
Plate thickness: 0.5mm, 0.6mm, 0.8mm, 1.0mm
Frame material: Carbon steel, Stainless steel, Stainless steel coat
Application: cooling and heating in such industries as dairy, brewage, beverage, food, pasteurization ,pharmaceutical industry etc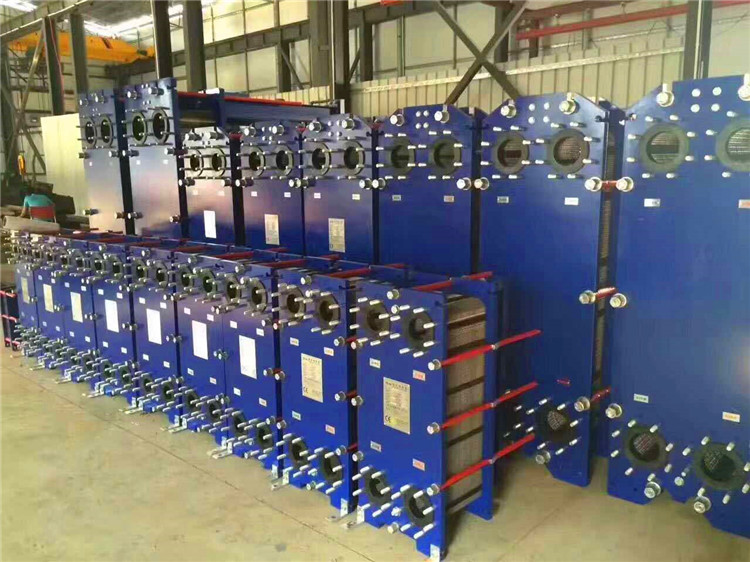 The gasket heat exchanger equipment is one of the latest equipments in the field of heating and cooling. It has the advantages of compact structure, small floor space, high heat transfer efficiency, convenient operation and maintenance, and the ability to handle small temperature differences. As a kind of high-efficiency energy-saving product, gasket heat exchanger has been widely used in various industrial fields such as mining, metallurgy, petroleum, chemical, machinery, textile, papermaking, shipbuilding,marine development, etc
Structure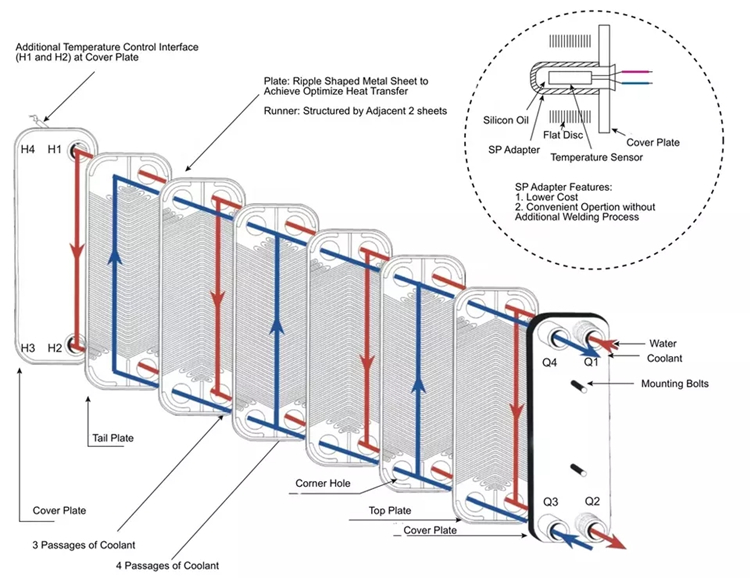 Specification
| | | | | | | | | | |
| --- | --- | --- | --- | --- | --- | --- | --- | --- | --- |
| Size \ Model NO. | BR0.06 | BR0.11 | BR0.25 | BR0.33 | BR.04 | BR0.55 | BR0.75 | BR0.95 | BR1.1 |
| Interface Diameter (mm) | 40 | 50 | 65 | 100 | 100 | 135 | 150 | 200 | 250 |
| Max. Dissipation Area (m2) | 5 | 15 | 25 | 45 | 60 | 160 | 200 | 250 | 350 |
| Max. Flow (m³/h) | 20 | 60 | 80 | 120 | 150 | 230 | 380 | 500 | 700 |
Advantage of plate heat exchanger
1.High efficiency and energy saving
The heat transfer coefficient of the plate heat exchanger is high, which is 30%-50% higher than that of the same square tube heat exchanger.

2. Compact structure
The plate heat exchanger is small in volume, small in area, small in heat transfer loss and light in weight. The heat transfer area of about 250m is arranged in each cubic meter, and the area is only 14%-18% of the tube type heat exchanger.
3. Easy to assemble and disassemble
The plate heat exchanger clamps the splint and the plate by clamping screw. Therefore, it is convenient to disassemble and assemble, and can be opened and cleaned at any time. Sometimes even can not be completely dismantled, only the pressing screw loose can be pulled out of sheet cleaning, change the rubber pad and the plate. At the same time, high turbulence is not easy to scale because of smooth surface.
4. Long service life
Plate heat exchanger plates are pressed by stainless steel or alloy plate, and can be resistant to various corrosive media.
5. Flexible applicability
Plate heat exchanger plate is an independent component, which can be increased or reduced as required.
6. Do not string liquid
Plate heat exchanger seal groove drain liquid channel, all kinds of media will not collude. Even if there is leakage, the medium is always discharged outwards.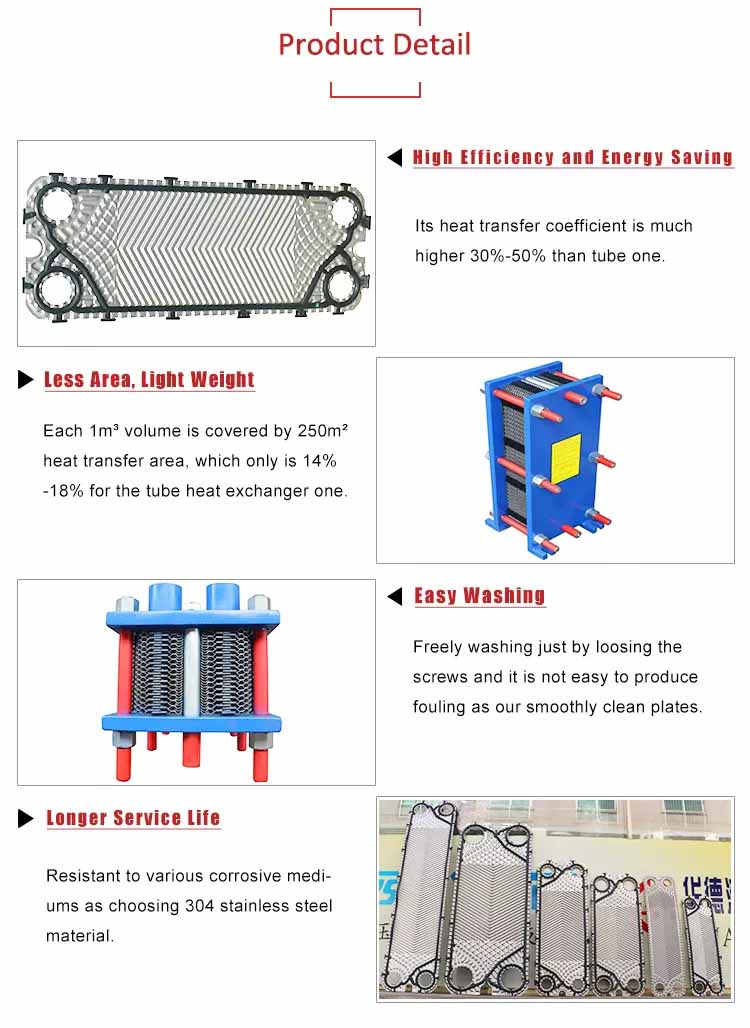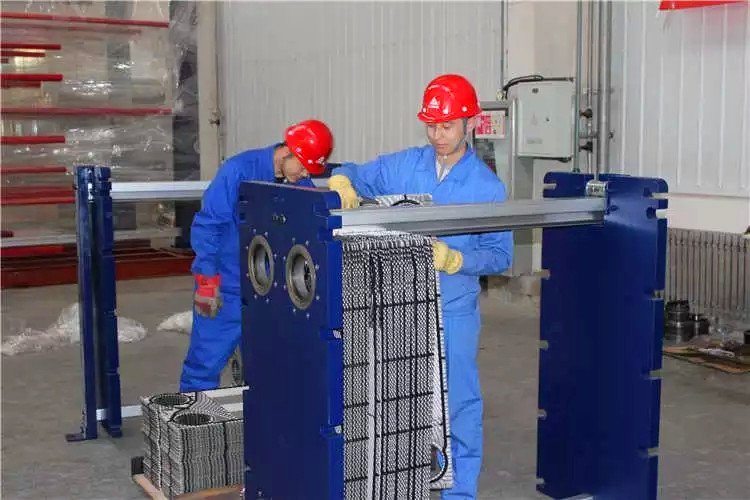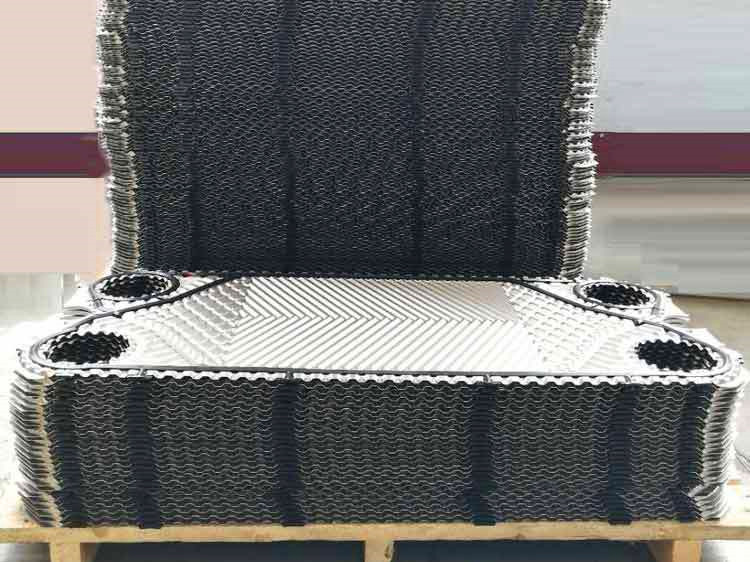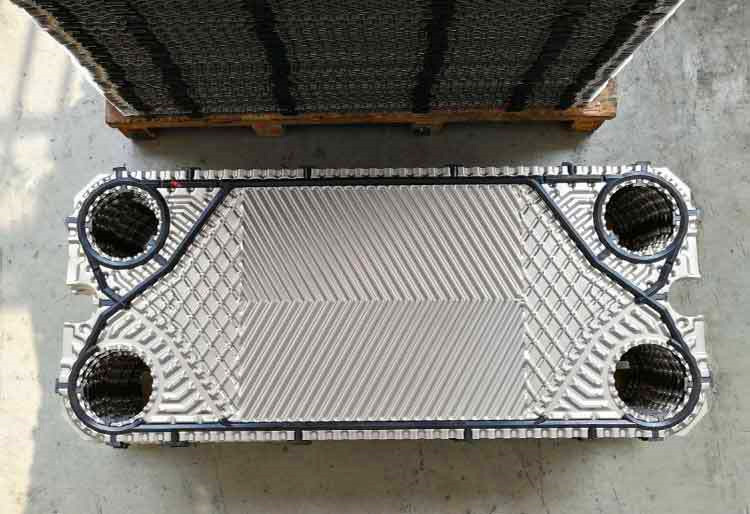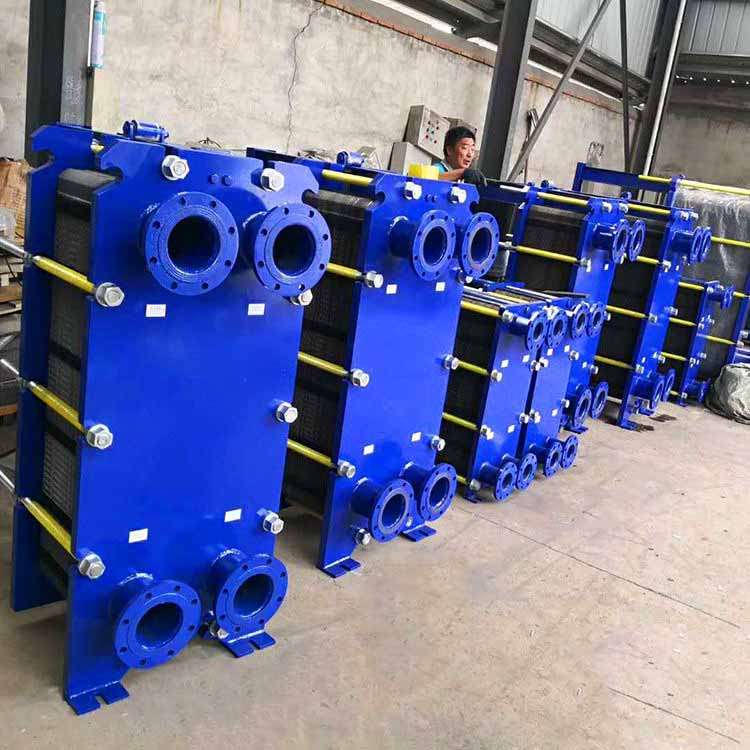 Contact Us

Tel:+86 158 3808 8573
Fax :+86 371 5596 3948
Mobile:+86 158 3808 8573
E-mail: [email protected]
Skype: 15838088573
Whatsapp: +86-15838088573