Home
> Boiler Production & Quality Inspection
Boiler Production & Quality Inspection
First-rate products need advanced equipment and technology to guarantee. We has many advanced production and processing equipments, NC cutting machine, edge milling machine, CNC roll bending machine, Digital tube plate welder, Automac arc-submerging welder, argon welder, Carbon dioide gas shield welder and other advanced automatic production equipment and Ray inspection machine. Uitrasonic flaw detecting Machine, Physical and Chemical testing Instrument, unversal mechanical testing machine, Flue gss analyzer and other inspection and montoring equpment.
Advanced production technology and strict quality inspection guarantee boiler using time more than 20 years, superior to small - to medium-sized factory, our boiler quality can reach the world standard quality. The machining accurancy of the product is improved, and the production cycle is shortened, therefore we guarantee prompt delivery. Here is the process of boiler production.
Production Process of Gas/Diesel Fired Steam Boiler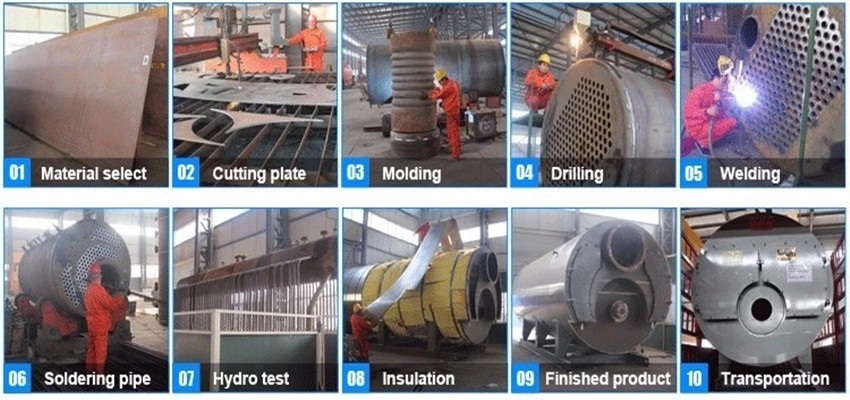 Production Process of Cola/Biomass Fired Steam Boiler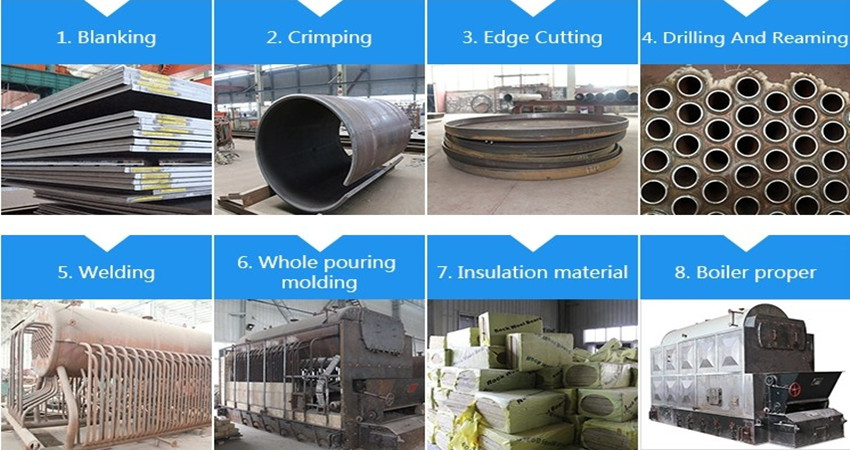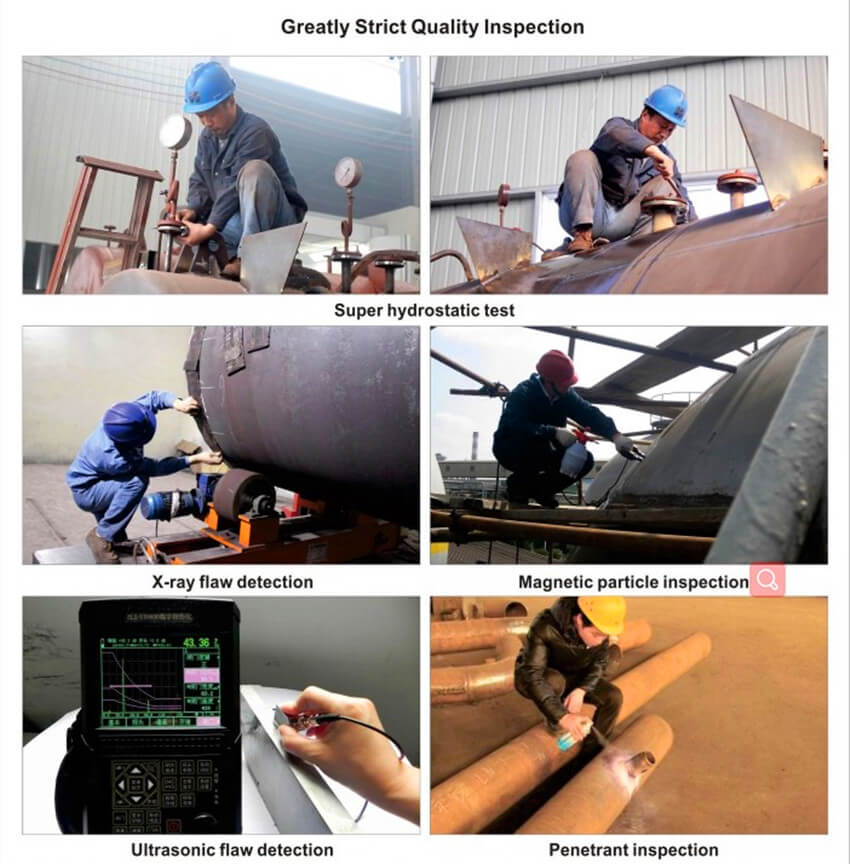 Quality Testing and Inspection
(1). Strength calculation report with applied materials information;
(2). 100%NDT ( non-destructive inspection ) report of steel plate, tube and welding rod;
(3). 100% X-ray inspection ( welding seam ): ensure the quality of entire boiler;
(4). Hydrostatic test: ensure the standard working pressure and safety;
(5). Third-party inspection report: By Henan Boiler Inspection Institute;
(6). Passed ISO:9001 and SGS certificate.
Strict monitoring. From materials, welding to finished boiler shipment; from project approval, drawing design to final review. Advanced automatic welding, 100% through X suspected detection, hydraulic test through the company's quality assurance engineer and authoritative third party approval.
Contact Us

Tel:+86 158 3808 8573
Fax :+86 371 5596 3948
Mobile:+86 158 3808 8573
E-mail: [email protected]
Skype: 15838088573
Whatsapp: +86-15838088573