Installation Case
2 sets of 2 ton/h skid-mounted steam boiler were installed in USA

Product: WNS oil gas fired steam boiler
Rated steam capacity: 2 t/h (tph), 1400KW, 1200,000kcal
Boiler pressure: 1Mpa,10bar,150psi,10kg/cm2
Fuel: Oil or gas, Or dual fuel
Applicable: oil refinery plant
WNS series gas oil steam boiler is horizontal three-return fired tube steam boiler with wet back structure. The reversal chamber is inside the drum, and the tube plate, backboard and drum are surrounded by water. Our boiler is a packaged fire tube boiler, which is equipped with explosion-proof device and Simens/Delixi electric controller, it is very safe and the operation failure rate is lower than 0.1. Moreover, it could equipped with economizer and condenser if necessary, the thermal efficiency can reach as high as 98%.
4 ton biomass fired steam boiler for palm oil mill in Nigeria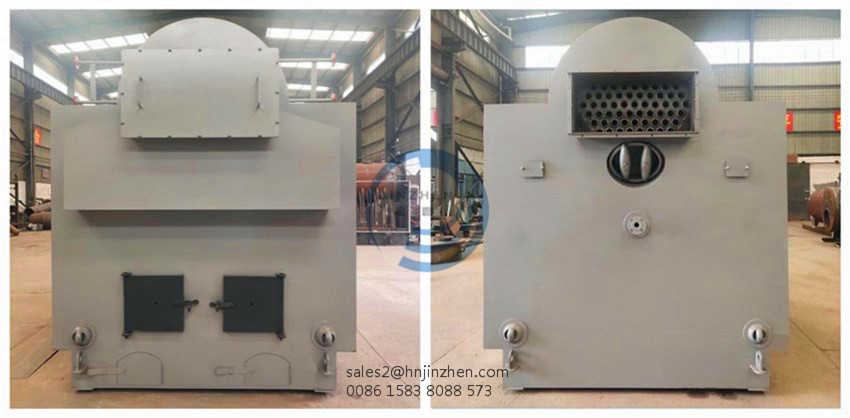 Product: biomass fired steam boiler
Model: DZH4-1.25-AII
Rated Evaporation Capacity: 4 t/h (4tph, 2.8MW, 2400000Kcal)
Working Pressure: 1.25 MPa (12.5bar, 12.5kg/m2, 181PSI)
Available Fuel: wood, palm shell, rice husk
Application: Palm Oil Mill
This steam boiler has strong adaptability of different fuels, except coal,it can also burn other solid biomass fuel, including wood chips, bamboo chips, straw, rice hull, peanut shell, bagasse, mustard stalk, cotton stalk, cotton seeds, coconut shell, corncob, waste cloth, etc.
6 ton/h automatic feeding coal fired steam boiler in South Africa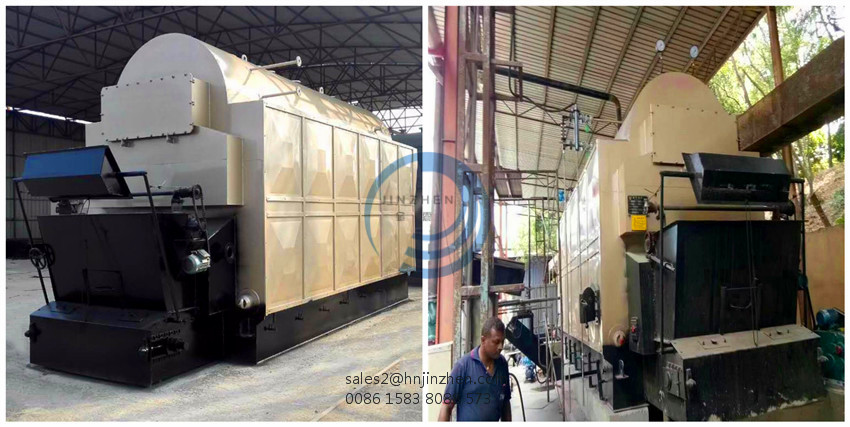 Boiler Type: chain grate steam boiler
Model: DZL6-1.6
Rated Evaporation Capacity: 6 ton (6t/h, 4.2MW, 3600000Kcal)
Working Pressure: 1.6 MPa (16bar, 16kg/m2, 232PSI)
Available Fuel: wood chips, biomass pellet, coal
Application: wood processing production line
Specific Design for Customers:
1. Fuel feeder can feed the fuel automatically, which can save labor.
2. Equipped with European valves,to ensure the boiler's safe and stable operation.
3. Provide wood crusher to get the proper size wood fuel.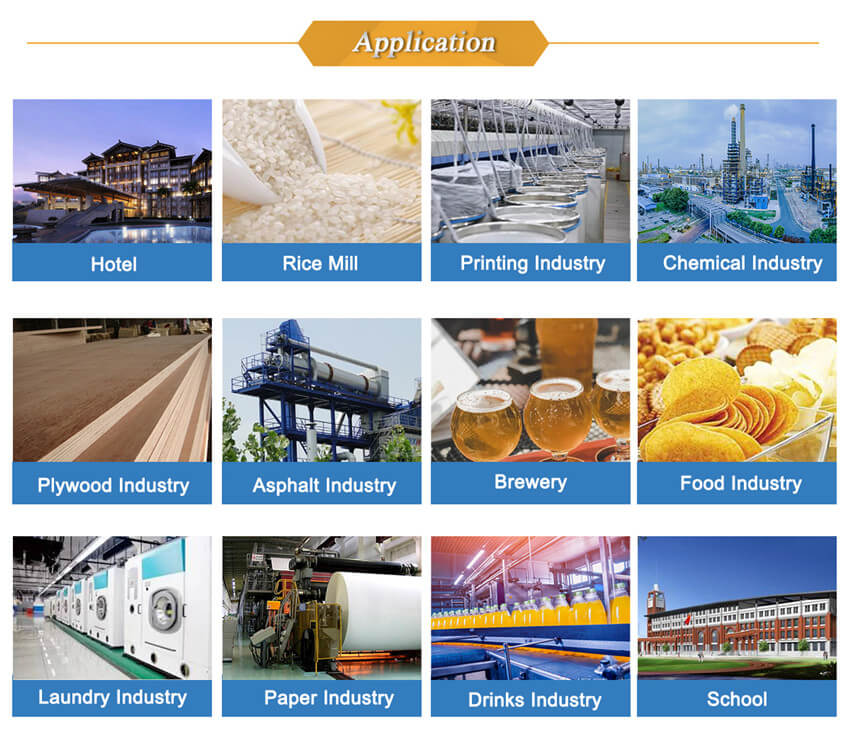 steam boiler is widely used for industry production and processing, such as textile mill, medicine industry, food & beverage industry, chemical industry, garment industry, food processing industry, and wood processing industry, moreover, it could be used for central heating in enterprise, hotel, hospital, civil architecture, etc.
Contact Us

Tel:+86 158 3808 8573
Fax :+86 371 5596 3948
Mobile:+86 158 3808 8573
E-mail: [email protected]
Skype: 15838088573
Whatsapp: +86-15838088573