Boiler Accessories
Condensate Recovery System For Steam
collect steam and condensed water from industrail boiler
steam condensate recovery equipment consists of high temperature condensate recovery special pump, motor, recovery storage tank, siphon pumping device, cavitation elimination device, steam three-way valve, liquid level sensor, magnetic flip plate level gauge, optic mirror, oxygen removal device, pressure gauge, filter, pressure regulating valve, blowdown valve, control electric box, etc.
Features of condensate recovery equipment
Save you 15%- 50% more boiler fuel
Can achieve real closed recovery benefits, do not waste any heat energy, to achieve the best energy saving effect.
stable performance, high efficiency.
Closed recovery can effectively make up for steam leakage of steam equipment caused by improper selection of trap.
Using siphon strong pumping principle, can effectively prevent pipeline water; The occurrence of water hammer and other phenomena, normal drainage to ensure the production process of temperature requirements, will not affect the normal production of enterprises.
Condensate water recovery equipment is widely used in paperboard, paper making, printing and dyeing, textile, rubber, leather, wood, chemical industry and other departments and industries.
Successful Case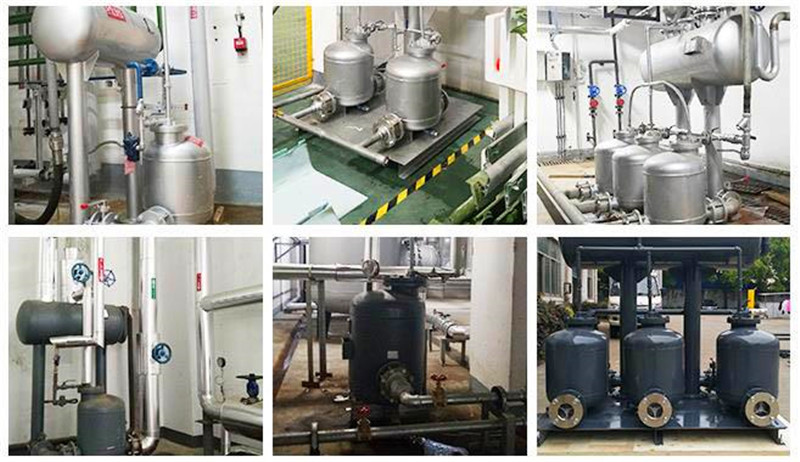 Contact Us

Tel:+86 158 3808 8573
Fax :+86 371 5596 3948
Mobile:+86 158 3808 8573
E-mail: [email protected]
Skype: 15838088573
Whatsapp: +86-15838088573